Brighten up your lab with a free 2023 Proteintech wall calendar
Our 2023 calendar showcases 12 beautiful images taken using Proteintech's new FlexAble Antibody Labeling Kits - a testament to this cutting-edge technology, allowing you to label any antibody, any color, any time (of the year!).
The images were created by the FlexAble Team and the Core Facility Core Facility Bioimaging at the Biomedical Center, LMU Munich.
Available to researchers in Europe only. Terms and conditions apply.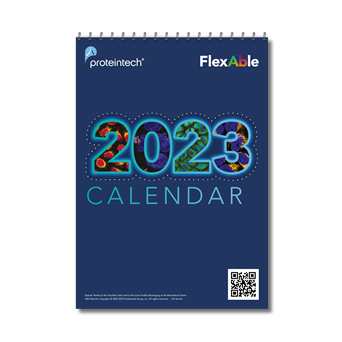 We are no longer taking requests. We'll be back at the end of the year with the 2024 wall calendar!