Cytokines and Growth Factors
Human cell (HEK293) expressed cytokines and growth factors with high bioactivity, stability, lot-to-lot consistency, and native human conformation & post-translational modifications.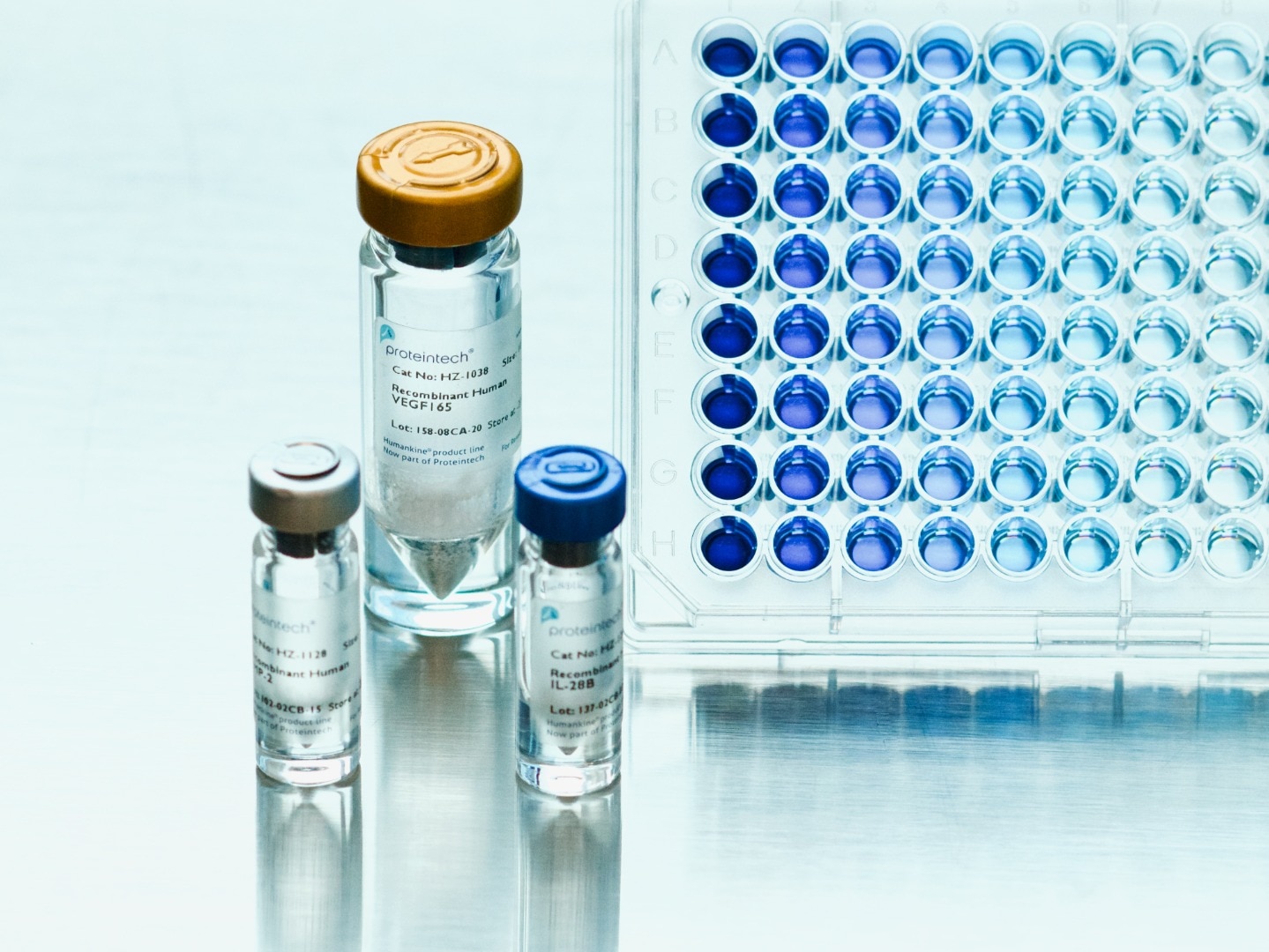 Our human expression system ensures that proteins have native conformation and post-translational modifications to optimize biological activity. No expression tags, xeno-free…just high quality proteins.

Animal component free

Endotoxin free

Xeno free

Tag free

Carrier free
HumanKine® recombinant proteins are created in HEK293 cells using animal free components
Proteins co-expressed in bacteria will not possess post- translational modifications, e.g., phosphorylation or glycosylation. For activity, many proteins require glycosylation and processing available exclusively in eukaryotic systems; specifically human systems for authentic human proteins.
All Humankine® recombinant proteins are produced in Proteintech's in-house cGMP grade laboratory adhering to strict quality control regulations.
Authentic human proteins

Native human conformation & post-translational modifications

High bioactivity & stability

Seamless transition from research to cGMP
In order to facilitate a smooth transition from preclinical to clinical, Humankine® offers a wide range of Research Use Only (RUO) and cGMP grade recombinant proteins which are exclusively expressed and purified from HEK293 human cells. The RUO and cGMP products are both manufactured using the same expression systems, production process and operating procedures in a cGMP facility. This guarantees that there is no variability in the quality and performance of these products. ​
The key differentiator of our cGMP products from RUO is that we adhere to a rigorous quality process that is ISO13485 certified and cGMP compliant. The cGMP grade products come with extensive documentation, thorough QC testing and traceability. The RUO grade offers reliable products which are more cost-effective during early research and development. ​
cGMP Manufacturing Process
Click the image to enlarge.