Upcoming and Recent Events
Online Event
Essential Techniques for Culturing Brain Organoids
Oct. 4th. Learn tips and tricks on culturing brain organoids.
Non visible text
Online Event
How to use your PhD: Alternative careers for ECRs
Sep. 26th. Unsure what to do after your PhD? Join our online event to hear from professionals in the field.
Non visible text
Events
Postdoc Appreciation Week
18-22 Sept 2023. Celebrating the work of postdoctoral researchers together
Non visible text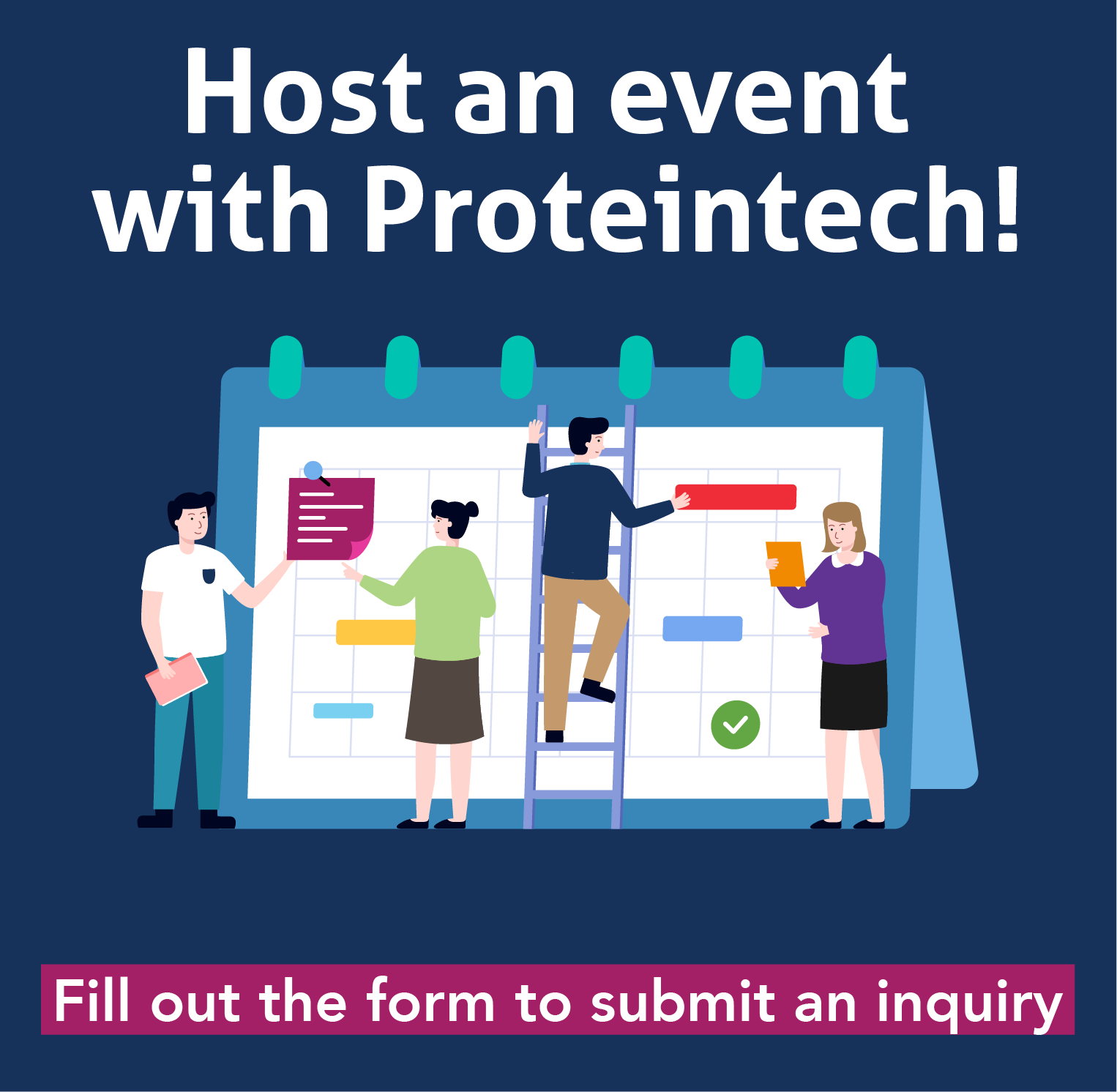 Host an event with Proteintech
Want to present your research to a global audience?  Complete the form below to present your research at a Proteintech 'Meet the Expert' event.
Alternatively, Proteintech are offering free personalised workshops with our scientific experts (including refreshments!) for your lab meeting.
Complete the form below to arrange an event at your institute.