Cardiovascular
The cardiovascular system is a general term for the heart and blood vessels. Examples of cardiovascular disease include coronary heart disease, cerebrovascular disease and peripheral arterial disease. These conditions remain a consistently increasing cause of death worldwide, scientists are prioritizing the identification and understanding of the mechanisms of cellular and molecular basics related to cardiovascular disease.
Browse our popular CV reagents below to help keep your research ticking along.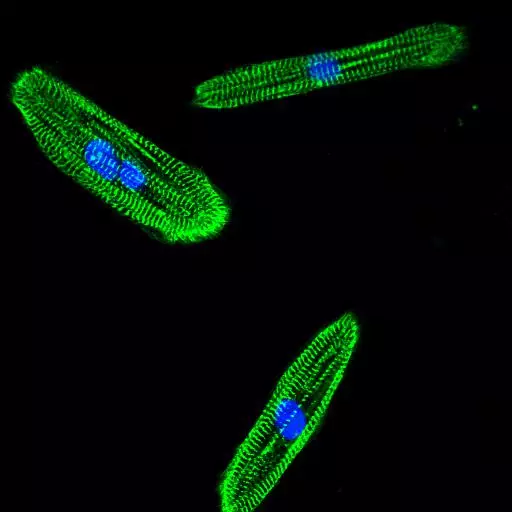 Human iPSC derived cardiomyocytes in 2D culture, with ACTN2 antibody (14221-1-AP) and DAPI. Image by C. Nagaraju, KU Leuven, Belgium.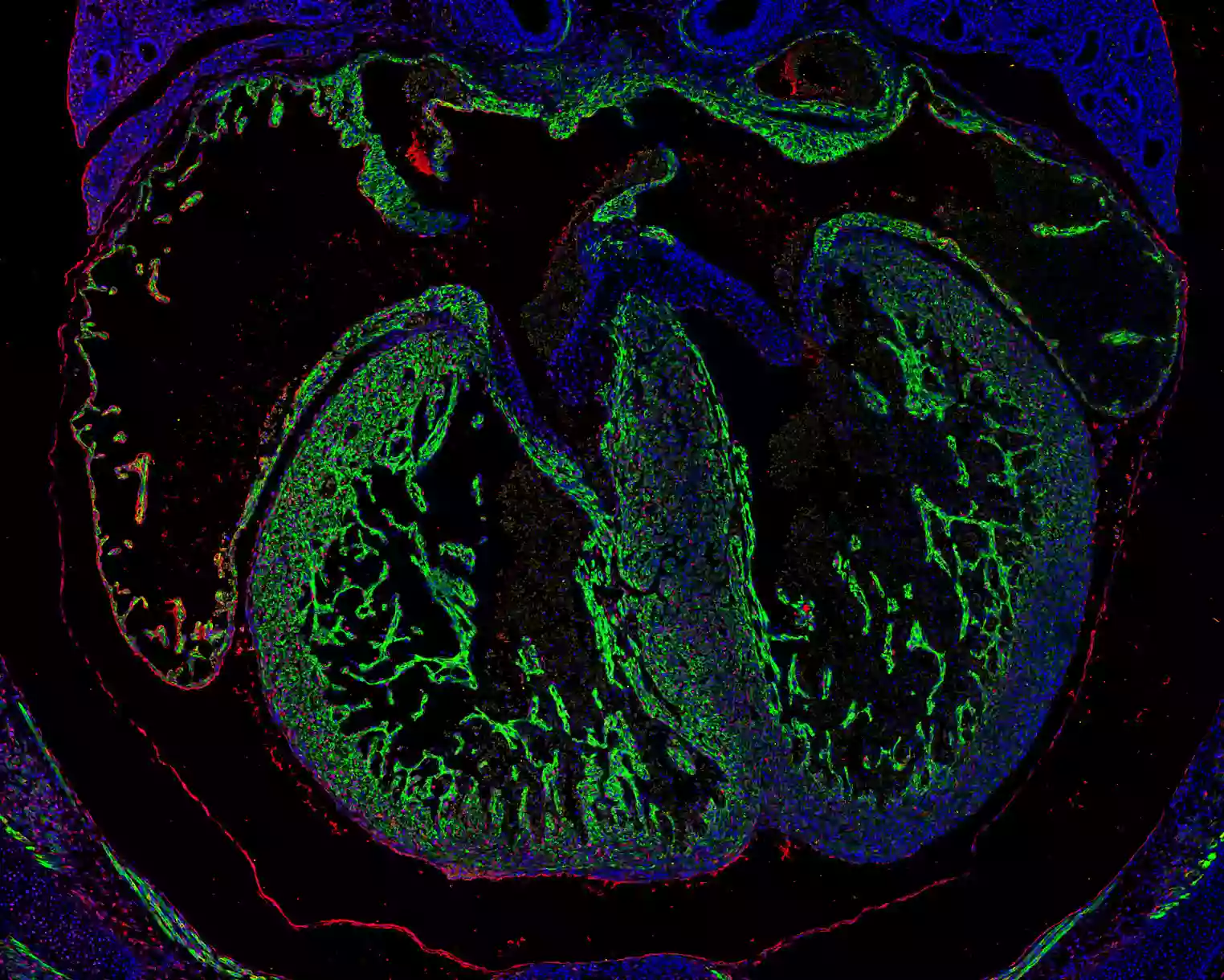 Mouse heart stained with CoraLite® 488 Desmin antibody (red, CL488-16520) and PCNA (white, 60097-1-Ig). Image by D. Sung, University of Pennsylvania.