How to choose your recombinant proteins, cytokines & growth-factors
---
Recombinant proteins are used throughout the life science industry in a plethora of applications; usually relating to the health and growth of cells. Their use ranges from cell culture in academic and biotechnology labs to bioprocessing, stem cell cores, and advanced (cell and gene) therapy.
The term 'recombinant proteins' includes growth-factors such as fibroblast growth-factor (FGF) or immunoregulatory cytokines such as interleukin 2 (IL-2) that induce cellular growth, differentiation, or proliferation. Growth-factors directly influence cellular growth or differentiation, whilst cytokines are regulators of the immune system; initiating immune responses that can also influence cellular differentiation and activation. They are proteins that elicit their mechanism of action by activating signalling pathways through binding to specific cell-surface receptors. However, not all recombinant proteins are cytokines or growth-factors; recombinant human serum albumin (HSA) is a protein that can be used as an antioxidant and stabilizing agent in cultures.
Broadly, cells can be cultured in the presence of recombinant proteins to induce the desired physiological effects on the targeted cells; usually related to health, growth, or activation of cultured cells prior to functional use or analysis.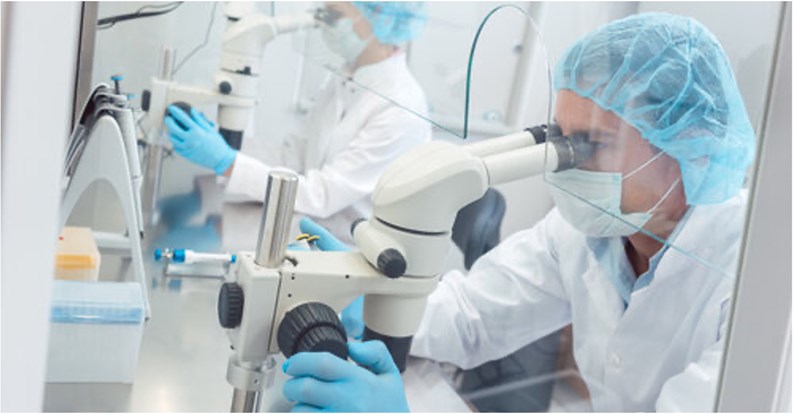 Due to their importance in cell culture and therapeutic systems, there are several considerations to evaluate when choosing a recombinant protein for your own cultures.
Considerations
1) Recombinant Protein Source
The expression system used in the generation of recombinant proteins has a considerable effect on the resulting product. The use of E. coli by Genentech to produce recombinant human insulin was an important landmark in the development of active human proteins. As research has moved forwards in the years since this discovery the needs of active recombinant proteins have changed. In some instances, glycosylation and post translation modifications (PTMs) are needed to realise the desired activity for a protein; something that is available through use of eukaryotic expression systems exclusively. This led to the development of both insect, and mammalian (Chinese Hamster Ovary – CHO) systems. For human applications and research, a human expression system is ideal. Proteintech's HumanKine recombinant proteins are human embryonic kidney cell (HEK293) derived.
2) Why should I give a HEK?
Recombinant proteins derived from a human cell (HEK293) expression system possess many advantages over proteins from bacterial systems such as E. coli, due to their ability to produce human recombinant proteins with native PTMs and glycosylation (like CHO). However, Proteintech's HumanKine proteins have advantages over proteins derived from other eukaryotic systems such as insect or CHO – these are discussed below.
 Animal and Xeno-free
The final product does not contain any constituent that is either an animal tissue, body fluid or components derived from it.
All materials from procurement to final products are stored and handled in dedicated animal free facility.
Final product and the process does not involve the use of materials from non- human animal sources or recombinant materials made from non-human animal sources.
Tag-free
No tags are used for expression and purification of proteins.
Inclusion of a tag can often result in changes to the structure of the protein of interest.
Sometimes a tag interferes with the active site of the protein resulting in altered biological activity.
Presence of a tag can increase immunogenicity of some protein, which makes a tag-free recombinant protein more desirable for in vivo applications.
Native human glycosylation, folding, and maturation
Though CHO and insect cells are eukaryotic, their ability to process human proteins does not match human cells in many cases. For example, human cells can generate more mature Activin A dimers than CHO cells (figure 1).
Glycosylation is crucial to stability and activity. CHO and insect cells have vastly different machinery for this process, producing glycosylated species that can be very different from humans.
| | |
| --- | --- |
|   | Figure 1. SDS-PAGE gel with Coomassie blue staining of purified Activin A from CHO cell and HumanKine systems, demonstrating the formation of mature Activin A dimers. |
High stability
Due to native glycosylation and maturation, human cell-expressed proteins can outperform other systems in terms of stability. For example, HumanKine FGF has greater stability in culture than an E. coli derived FGF (figure 2), allowing for fewer media changes.

Figure 2. FGF basic-TS is stable in serum-free medium w/o cells for up to 3 days at 37°c, due to consistent, superior stability compared to competitor E.coli derived product. HumanKine proteins also have high purity and consistent lot-to-lot activity.
High activity
The above features synergize to create proteins that tend to have higher activity than those produced in other expression systems (figure 3).
| | |
| --- | --- |
|   | Figure 3. Demonstrates a higher efficiency production of IL-6 in rheumatoid synoviocytes when using HumanKine TNF alpha compared to E. coli expressed TNF alpha. |
High purity
HEK293 derived recombinant proteins often have higher purity than proteins derived from other expression systems - Proteinech's HumanKine recombinant Wnt-3a protein is an example of this (figure 4).
 
 
Wnt3A Induced Luciferase Production in Hek293 Reporter Cells 
Wnt3A Induced Proliferation in MC3T3 E1 Mouse Preosteoblast Cells
Figure 4. HumanKine Wnt3A purity is <90%, compared to 70-75% from leading competitors; this is the purest GMP Wnt3A currently available (left). It is also at least twice as active as leading competitors (right). 
3) Product Information
The breadth of information provided by the company on their recombinant proteins should provide an insight into the depth of validation performed by the company, and therefore the product quality. This information should include bioactivity (with bioassay validation), purity, endotoxin concentration, and SDS-PAGE validation.
Bioactivity
The bioactivity of a recombinant protein can be important when comparing products from different companies. They are often provided as an ED50 or EC50 (dose which provides 50% maximal activity – lower is better) in ug/mL or pg/mL. Alternatively, you will see units/mg (higher is better).
These concentrations are assay-specific, so whilst they are useful for a comparison of the activity of proteins from different companies, it is always a failsafe to perform parallel benchmarking of competing products to know which will work best in your own applications.
Purity
The purity of a recombinant protein has an influence on the overall quality of the final product. It is important to use proteins with the highest purity possible (ideally >95%) to ensure the product you use is as free from other extraneous proteins, endotoxins, or anything else that could interfere with the physiological mechanism of action of your recombinant protein.
Endotoxin Levels
Endotoxins in commercially available recombinant proteins have been known to interfere with the biological activity of the protein, or the cultured cells. Endotoxins such as LPS can activate immune cells in culture; even at 'commercially acceptable levels' (1). It is important that the recombinant protein you buy is endotoxin-free or has extremely low levels of endotoxins.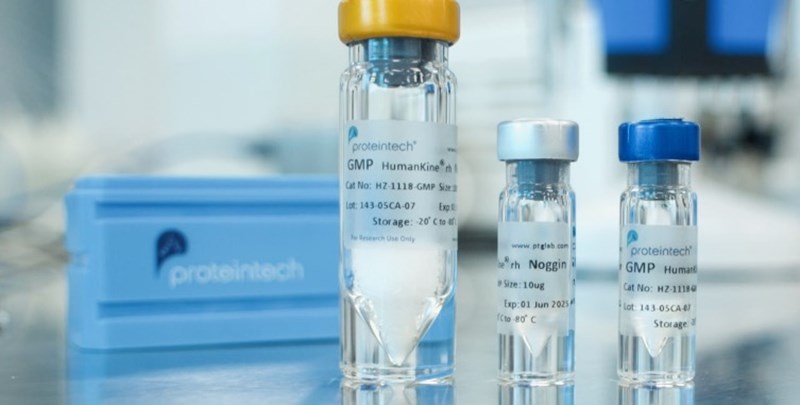 4) Do I need GMP?
If you intend to transition your research from pre-clinical to clinical, then GMP products would be useful to ensure a smooth transition to the clinic. If your research is not intended to be used clinically, RUO products would be the appropriate choice. ​ 
What do you get when you buy a GMP-grade product?
Discover Proteintech's HumanKine GMP-grade products 
All the above considerations are important when trying to decide which recombinant protein to purchase for your experiments. They help to provide an up-front insight into which product may perform better and work best for your own applications. It is also important to understand how these recombinant proteins work in your hands; and therefore, we also recommend that you test shortlisted products, in parallel, if possible, before making a final decision.
References