Win a travel grant to FENS 2020. 4 x €500 grant available!
---
In association with the Federation of European Neuroscience Societies (FENS), Proteintech is proud to support researchers by offering 4 x €500 travel grants to attend the 2020 FENS Forum meeting in Glasgow, UK.
Entry Deadline:  31st January 2020

The travel award is open to PhD students, lab managers and post-docs based at European university or research institutions and awards €500 to four attendees to assist with the cost of registration, accommodation and travel to Glasgow, UK.
The four most interesting and innovative abstracts will be selected by a panel of scientists for the prize award.
The deadline for entries is 31st January 2020 and the winner will be announced on the 24th February 2020.
Terms and conditions apply.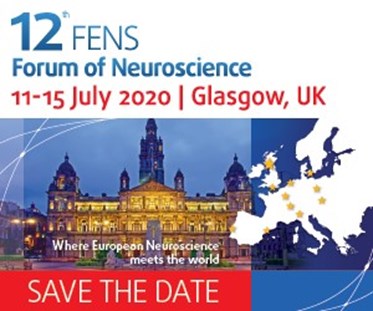 ---
2018 FENS Travel Grant Winners
Congratulations to the 4 winners of the 2018 FENS travel grant:
Monique Marylin, University of Portsmouth
Raquel Real, Imperial College London
Stefano Espinoza, Istituto Italiano di Tecnologia
Irene Busti, University of Florence
All our winners have been awarded €500 each to attend the 2018 FENS Forum meeting in Berlin.
Find out more about the winners below!
Thank you to all who entered the competition. Check back for more competitions and travel grants on our company news section and social media pages.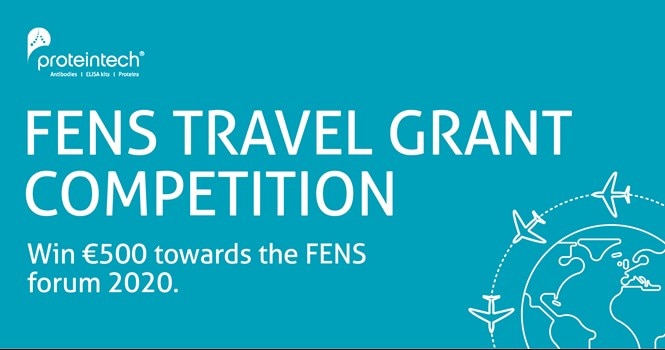 Only applicants from Universities and Research Institutions based in Europe are eligible to apply.

This award will cover only the cost of registration, accommodation, and transport to the FENS 2020 meeting, to the total value of €500. Any remaining balance available after these costs have been covered is not transferable and cannot be used for other expenses.

By taking part in the competition, you agree to take part in any marketing and PR activities that Proteintech deem necessary. These may include the following: An interview, featuring on Proteintech blog/website, and  associated press releases.

The deadline for entries to be submitted is 31st January 2020. Any applications submitted after this date will not be eligible.

Applicants can only submit one entry. Any further entries will not be eligible. Applicants must complete the application form in full.

The applicant must be available to attend the FENS 2020 meeting in Glasgow. The travel grant applies only to the FENS 2020 meeting. The reimbursement cannot be used for any other meeting.

The winning applicants will receive this travel grant via reimbursement from Proteintech Group.

The recipient must provide receipts for their FENS registration, accommodation, and travel to receive reimbursement.   

The recipient will receive reimbursement within 7 days of proof of expense being obtained.

The reimbursement can only be paid to the individual or institution that originally paid for the travel expenses, registration and accommodation.

The winners will be decided by the Proteintech scientific writing team and an assisting group of scientific peers. The winning entries will be the abstract deemed most interesting by the panel.

The decision on which applicants win is at the discretion of Proteintech Group and their decision is final.



LIVECHAT
If you have any questions, contact us now via Live Chat
Chat