Treat your lab colleagues to free food & drink!
Our lab lunch sponsorship campaign is back and it's bigger and better than ever before!
---
This year, we will treat 2 weekly winners to free food and drink at their next lab meeting from now until June 25th.
Enter our weekly prize draw to be in with a chance of winning the prize for yourself and your colleagues to enjoy at your next lab meeting, journal club, or pizza party.
The balance of research and relaxation is essential for your success as a scientist. Therefore, we are rewarding hardworking scientists like you by sponsoring some well-deserved downtime with your lab colleagues.
Simply choose your next convenient lab meeting to redeem your prize (you do not need to organize a specific meeting and Proteintech will not attend).
Enter weekly (Tuesday-Sunday) from April 25th to June 25th, 2023 for a chance to win. Terms and conditions apply. The winning lab will be announced each week on Monday.
It's as easy as 1, 2, 3:
Step 1: Complete the form on the right.
Step 2: Winners will be selected at random. One winner will be chosen from US/Canada and Europe each week. Proteintech will cover the cost of food and drink for your next lab meeting.
Step 3: If you're a lucky winner, sit back, relax, and enjoy your next lab meeting on us.
2023 Winners!
Week 1 (wb 25th April)

Emma Jones, University of Bristol, UK

Olivia Li, University of Toronto, Canada

Week 2 (wb 2nd May)

Katy Boswell, University of Sheffield, UK

Daniel Fehrenbach, Vanderbilt University Medical Center, US


Week 3 (wb 8th May)



Simone Ward, The University of Manchester, UK

Alexander Li, University of California, San Francisco, US



Week 4 (wb 15th May)



Joss Murray, University College Cork, Ireland

Susana Rodriguez Rojas Vertiz, University of Texas Health Science Center at Houston, US

Week 5 (wb 22nd May)

Janet Godoy, Institute for Molecular Medicine Mainz

Lynda Wilmott, Washington University School of Medicine

Previous Winners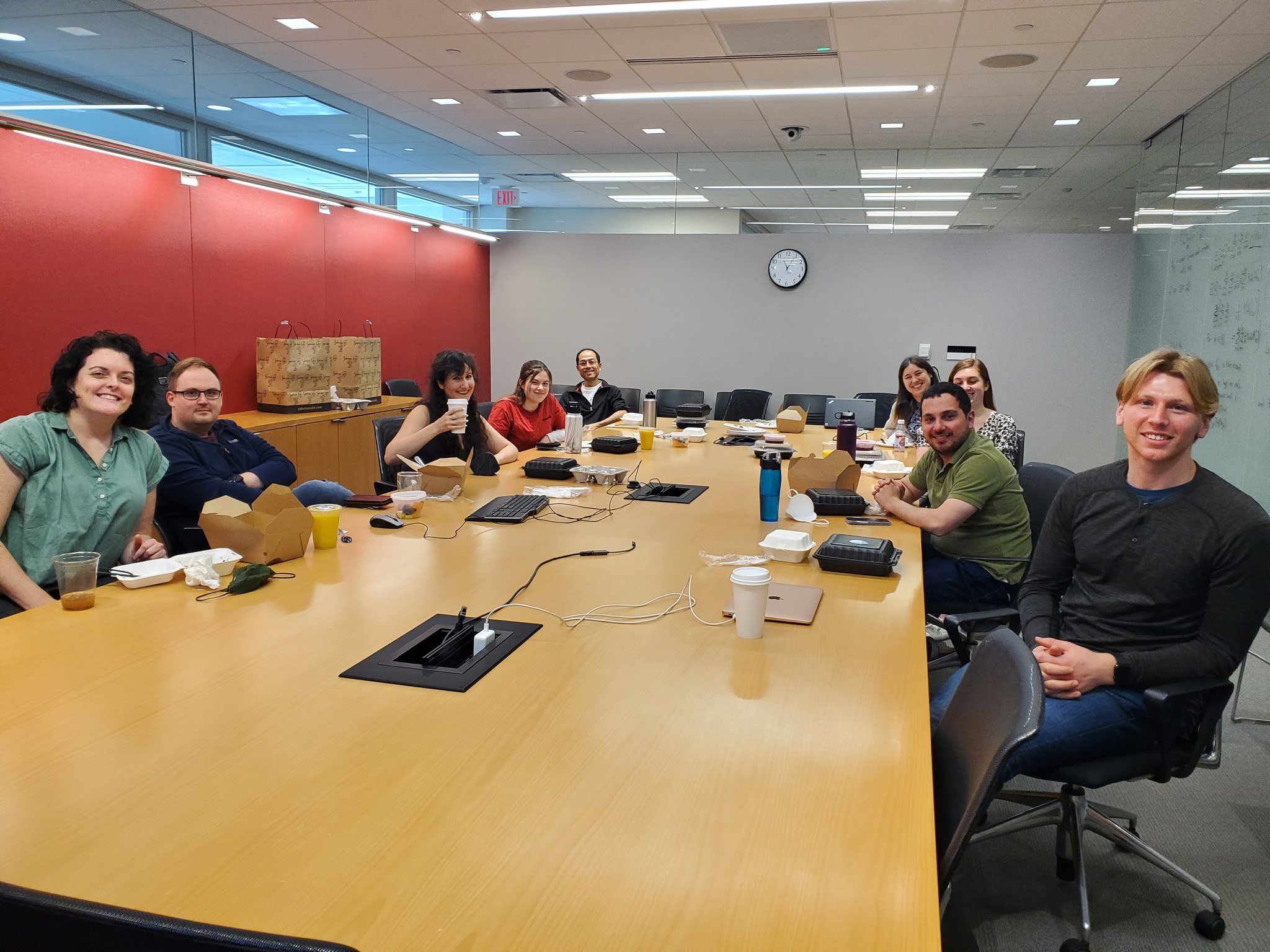 Elizabeth Hennessy (University of Pennsylvania)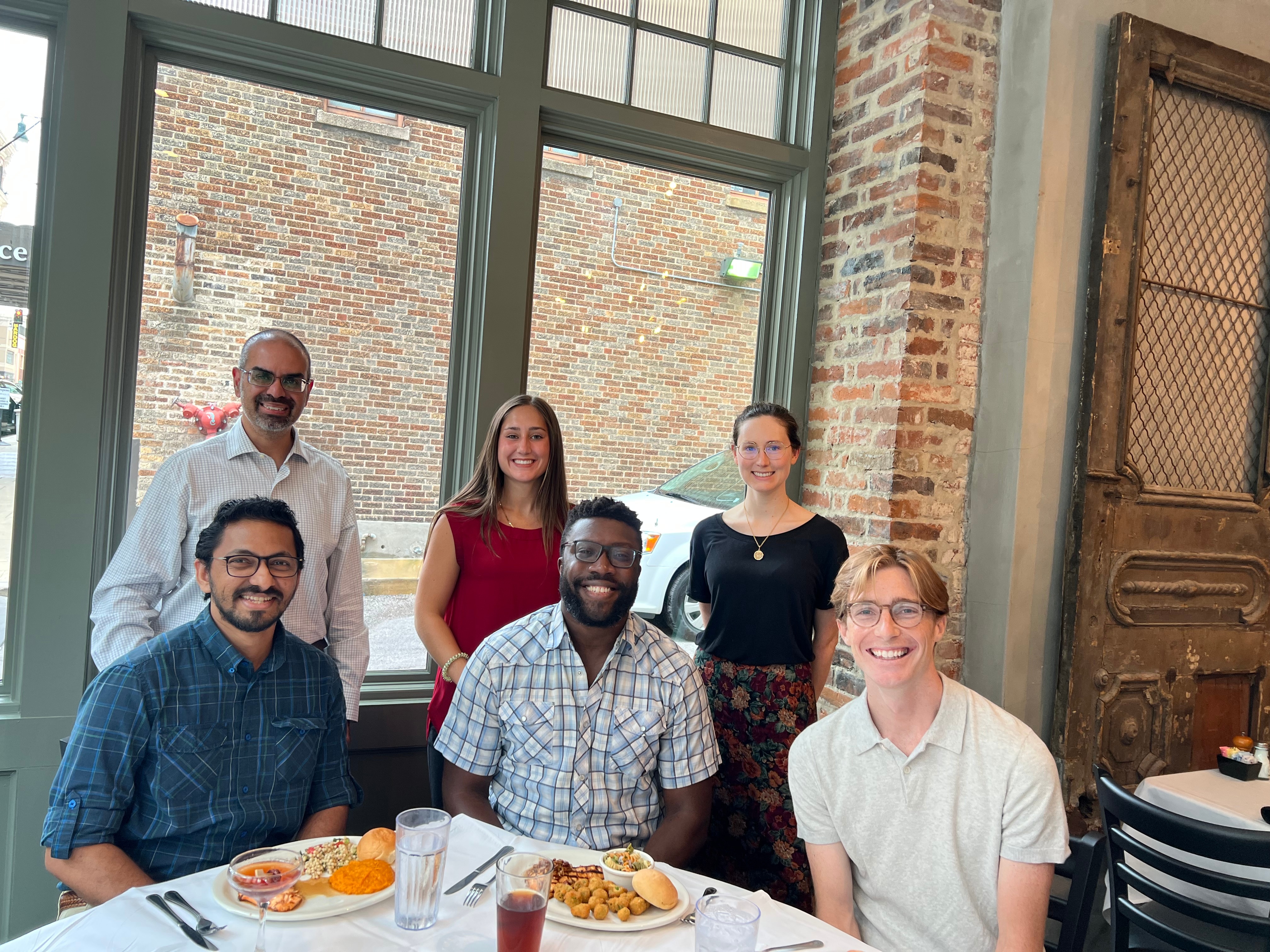 Korah Kuruvilla (University of Tennessee)
---
Terms and Conditions
Weekly entries are valid Tuesday – Sunday, from April 25th – June 25th, 2023:

April 25 - April 30

May 2 - May 7

May 9 - May 14

May 16 - May 21

May 23 - May 28

May 30 - June 4

June 6 - June 11

June 13 - June 18

June 20- June 25

Only individuals from academic institutions and universities are eligible to enter the prize draw.

Entries must be based in labs in Europe, the United States or Canada to be eligible to enter.

Entries must register through their institutional email and only once per week. Failure to do so will result in withdrawal of the entry from the draw.

Multiple entries from the same lab are permitted but only entry per individual will be entered into the weekly prize draw.

Entries must complete the entry form in full.

By submitting your details, you agree to being contacted by the Proteintech marketing and sales departments. You can still choose to opt out of communication at any time.

If you win one of the weekly prize draws, we will request that you send a picture of you and your colleagues at the sponsored event which will then be used by Proteintech for marketing and social media purposes.

Each week, one winning lab will be selected using a random name generator.

The winning lab will be notified via email and announced on ptglab.com.

The winning lab will be announced on ptglab.com every Monday between May 1st and June 26th (May 2, May 8, May 15, May 22, May 29, June 5, June 12, June 19, and June 26).

The winning lab will receive reimbursement/vouchers/pre-order of food/drink limited to the value of $25 per head, up to a total of $300 (or equivalent currency), for their next lab meeting.

A member of our marketing team will contact you to discuss how you wish to redeem your prize (via reimbursement, vouchers, or pre-order).

Labs can only win the prize once. Additional entries will be withdrawn.

Proteintech reserves the right to cancel or refuse this offer at any time.

Vouchers cannot be exchanged for their cash value.

Automated entries, or third-party entries will be withdrawn.

By entering this competition applicants agree to Proteintech's privacy policy.

By entering this competition applicants agree to take part in any marketing and PR activities that Proteintech deem necessary.