Best Lab Manager Award
Meet your 5 finalists below and read the nominations that made them stand out from the crowd. Make sure to vote for the finalist that you think deserves the 2023 title of "Best Lab Manager". 
Scroll down to vote or click here.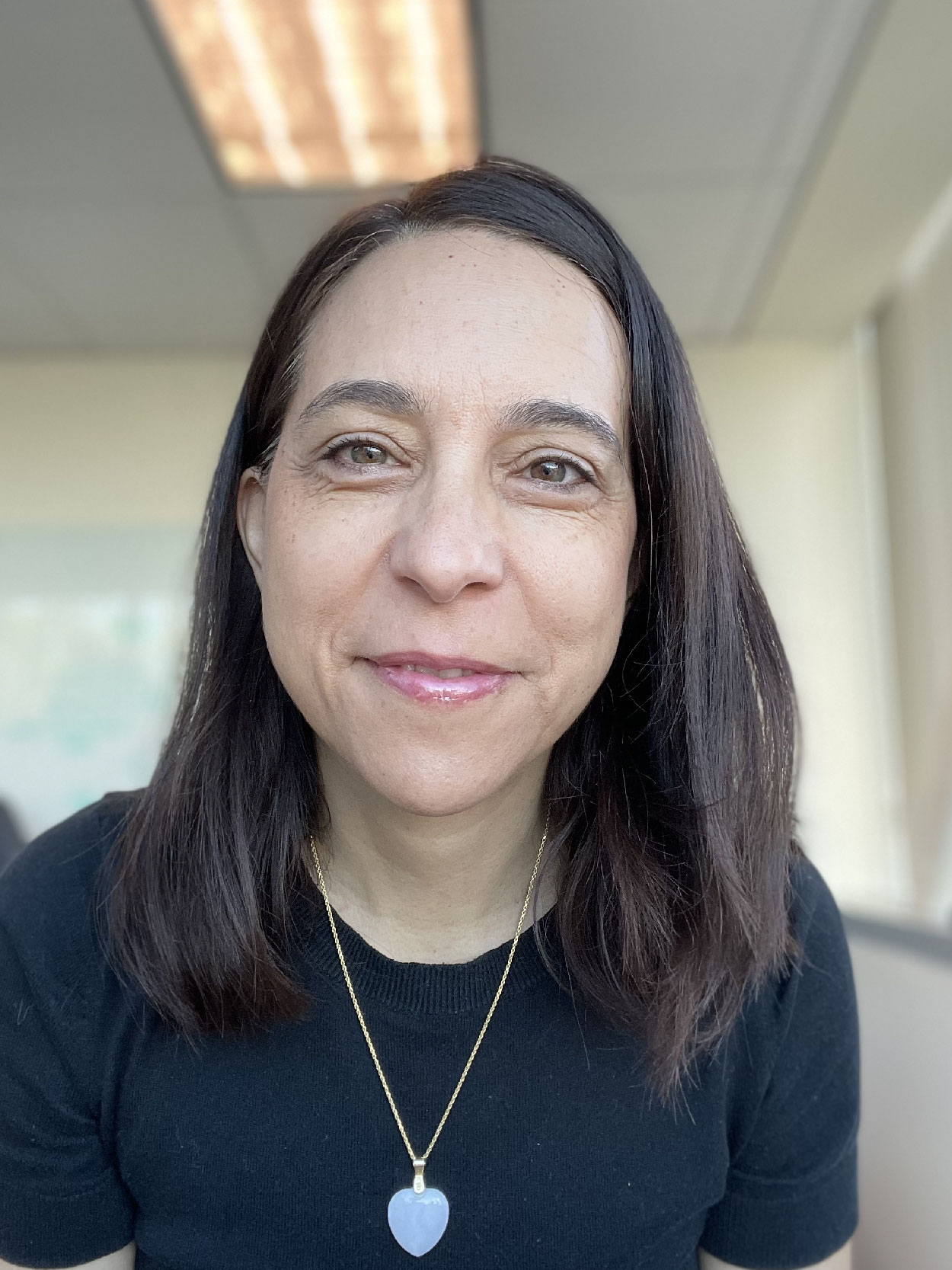 Dina Matheos
University of California Irvine
Nomination: Dina is a central force in this lab, the go-to person for all things scientific, from experiments to ordering, and she is so much more. Her role extends far beyond administration; she is a dedicated mentor and teaches molecular techniques to all.
Science is challenging, and Dina not only answers my scientific questions, but also nurtures my self-worth as a scientist, crucial for female, first-generation scientists like me. With little molecular experience, I initially had many doubts, she takes the time to talk them through with me, allowing me to see beyond my self-imposed limits. Having support in this way is invaluable, as is she. Everyone in the lab is lucky to have her as this experience is not unique to myself.
Dina goes above and beyond, generously offering time to review grants, provide feedback on talks, and strategize for experiments. I am where I am today because of Dina's guidance and encouragement which has been pivotal in my journey to establish my own lab next year!
Dina's mentorship has been the glue holding our lab together for more than a decade. I'm delighted that Proteintech is giving the opportunity to award her leadership. There's no one more deserving.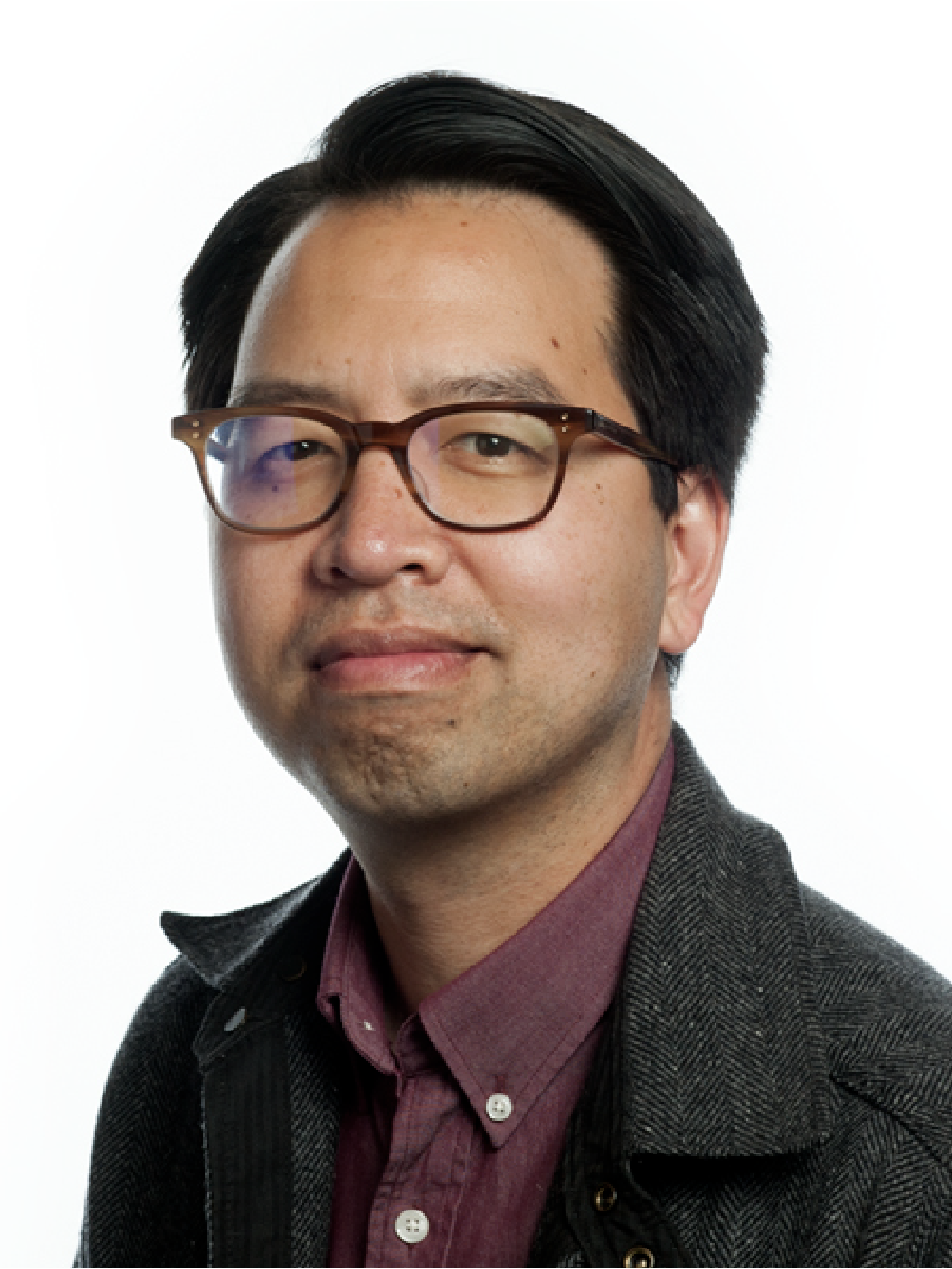 Hoang Pham
University of California, Berkeley
Nomination: When I first met Hoang during my rotation, I was immensely shocked by how organized he is. He also never once failed me with how put-together he is ever since. It takes time to get used to a new lab space after joining a thesis lab, but Hoang made my adaptation to this new environment seamless and extremely happy. He is always available and ready to help with any questions and requests. Can't find a reagent? I go to Hoang. Don't know how to dispose of a chemical? Hoang's got the answer. A piece of equipment broke down? Hoang has already contacted the technicians.
Besides his work efficiency, Hoang is also exceedingly caring. Importantly, Hoang is the crucial bridge/ mediator between lab members and our advisor. He always makes sure that lab members are thriving and happy. If there are any issues that lab members are struggling with, Hoang is always on the way to maximize happiness and satisfaction. The one phrase Hoang often says is, "I am happy when I see lab members happy. I thrive when you all thrive."
I cannot think of another person who deserves the Best Manager title more than Hoang.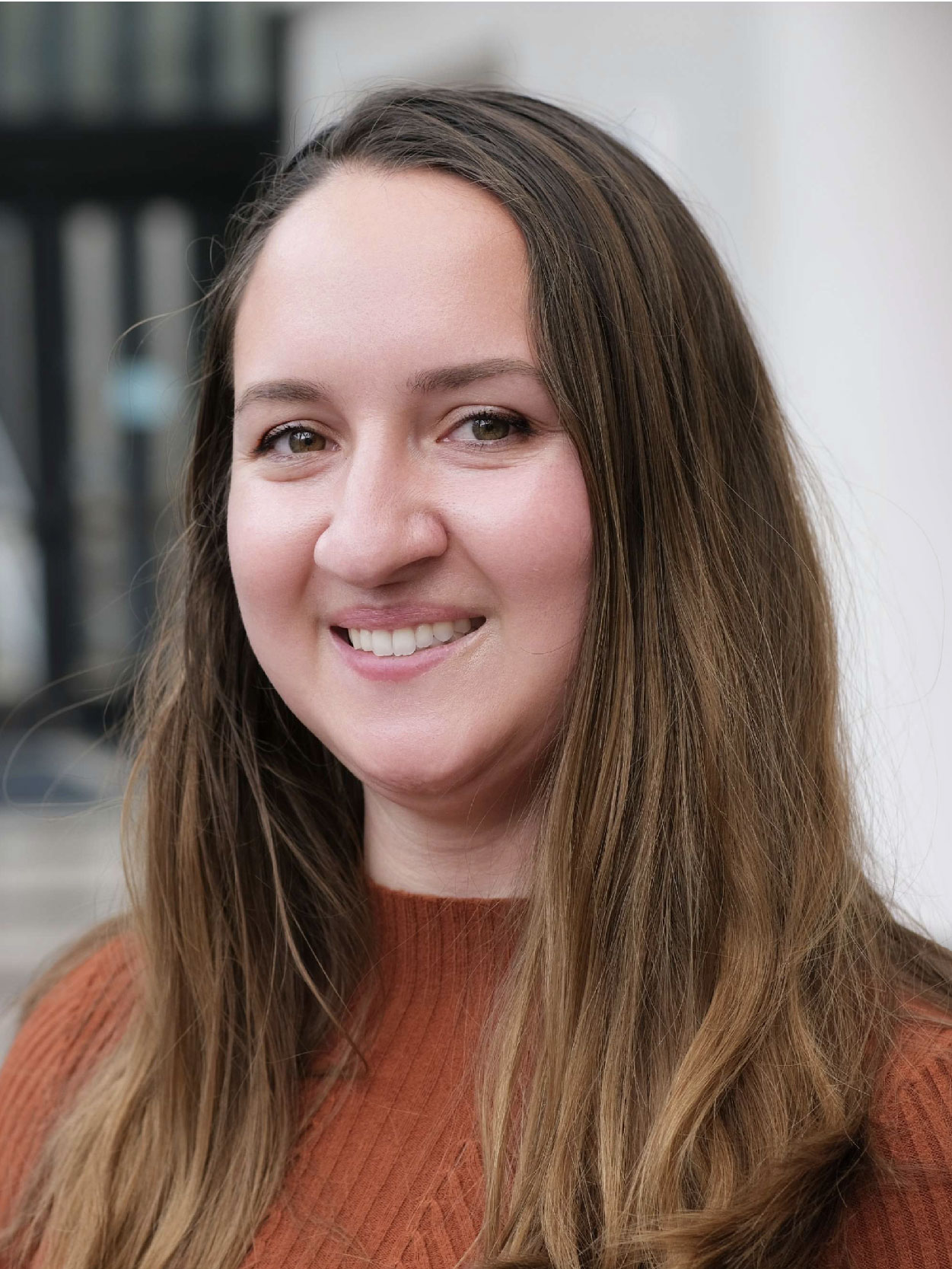 Elena Oropeza
Sanford Burnham Presbys
Nomination: I am thrilled to nominate Elena Oropeza for the "Best Lab Manager" award. Elena has consistently demonstrated exceptional dedication, leadership, and a tireless commitment to our laboratory, making a profound impact on our research endeavors.
Elena possesses an extraordinary ability to foster a collaborative and productive environment in our lab. She have displayed exceptional organizational skills, ensuring that all lab operations run seamlessly. Whether it's coordinating experiments, managing resources, or overseeing safety protocols, Elena consistently goes above and beyond to ensure our lab operates efficiently and safely.
Furthermore, Elena is not only an outstanding manager but also a guide for everyone in the lab. Her willingness to share knowledge, provide guidance, and offer unwavering support has been instrumental in the personal and professional growth of all team members. With an upcoming lab move, her organization and planning skills along with her resourcefulness have taken the weight off of everyone's shoulder during a period which otherwise would have been fairly stressful.
In summary, Elena embodies the qualities of an exemplary lab manager. Her dedication, leadership, and commitment to our research community make them a truly deserving candidate for the "Best Lab Manager" award.
I wholeheartedly endorse this nomination and encourage you to recognize Elena for her outstanding contributions.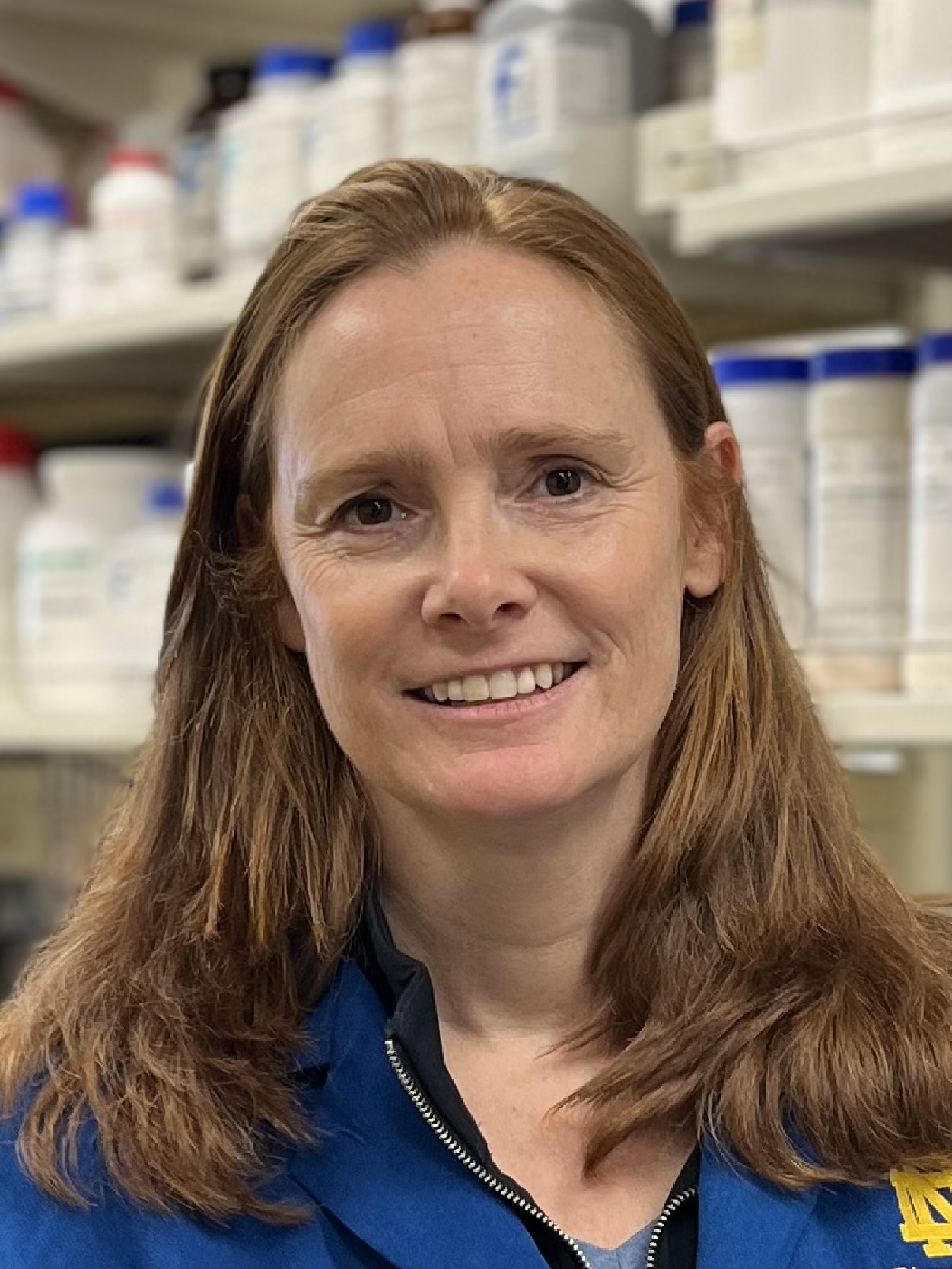 Rhona Feltzer
University of Notre Dame
Nomination: Rhona unquestionably deserves the Best Lab Manager Award for her exceptional dedication, leadership, and unwavering commitment to our scientific community. Her remarkable contributions to our lab have been the cornerstone of our success.
Rhona's leadership is marked by her ability to foster a collaborative and inclusive atmosphere in our laboratory. She ensures that every team member's voice is heard and valued, promoting a culture of open communication and shared responsibility. Under her guidance, our lab has flourished as a hub of innovation, where ideas flow freely and creativity thrives.
Her tireless work ethic and organizational skills have not only streamlined lab operations but have also significantly improved efficiency and productivity. Rhona's meticulous attention to detail is evident in every facet of lab management, from protocol optimization to inventory management. Her commitment to maintaining a safe and compliant work environment is unparalleled, earning our lab an impeccable record of safety.
Moreover, Rhona's mentorship has cultivated the next generation of scientists, inspiring us to excel and pursue groundbreaking research. Her ability to motivate and guide others has transformed our lab into a nurturing space for growth and development.
Rhona's impact on our lab is immeasurable, and her legacy as an outstanding lab manager should be celebrated with the Best Lab Manager Award. She is, without a doubt, the heart and soul of our research laboratory.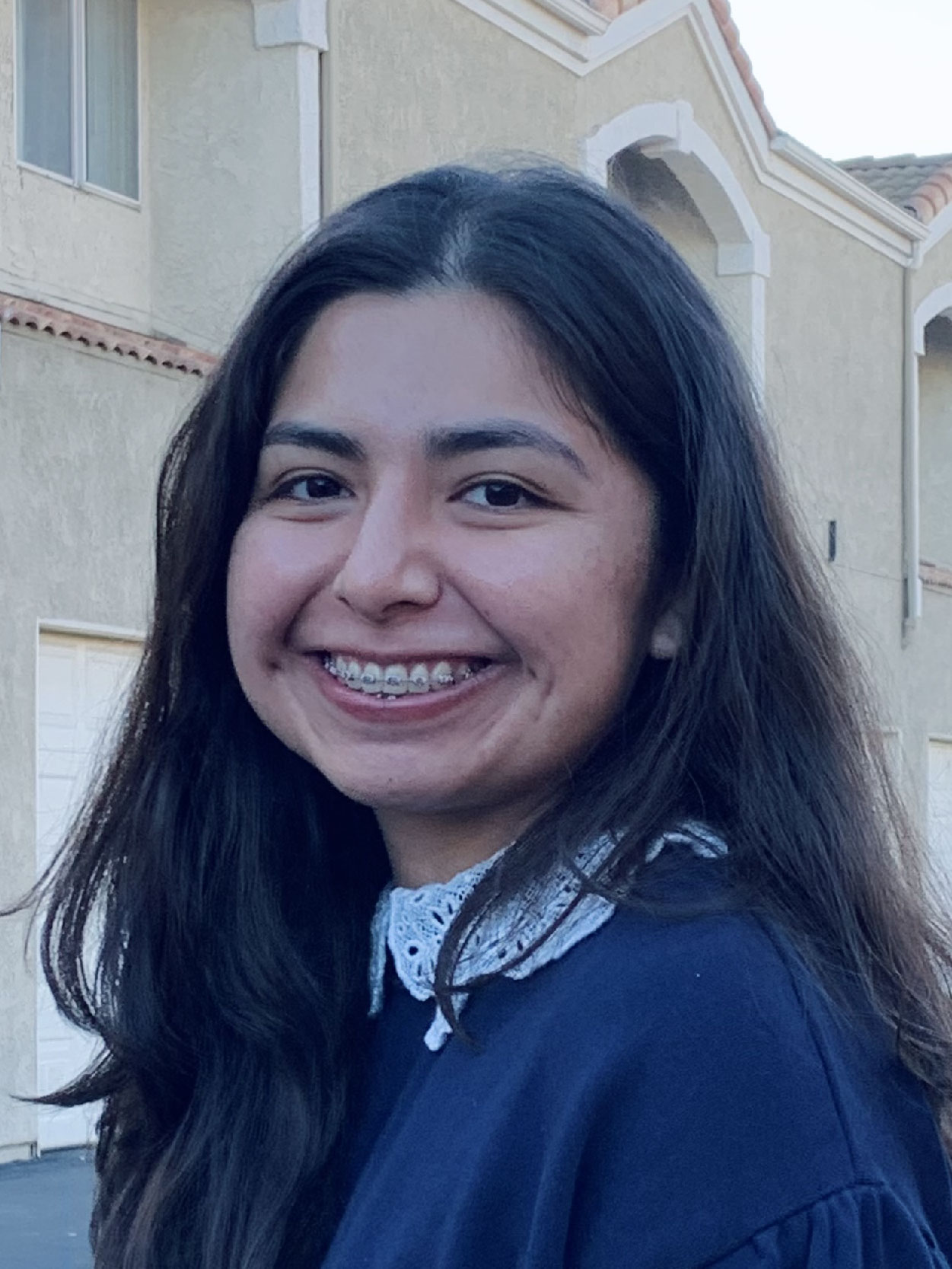 Kelly Fernandez
University of California Irvine
Nomination: I am very happy to provide my strongest recommendation for my Lab Manager Kellie Fernandez for the Proteintech Lab manager award. I've been running a laboratory for over 25 years at the University of California, Irvine. I can say – without any reservation – that Kellie is the best Laboratory Manager that I have ever had. My reasons are straightforward and simple: Kellie embodies all the right elements for a leadership role.
First and foremost, she has the perfect temperament for dealing with laboratory personnel and is the go-to person when a conflict/crisis arises. Moreover, she has the ability to "see in the future" in terms of techniques that we need to bring on board, equipment management, purchase etc., and has an unbelievable ability to recognize if a person is the right fit for the lab. In addition, Kellie is an integral part of our research in terms of independently overseeing projects and performing experiments. Kellie is fantastic at experimental design and interpreting data, and she embraces learning new techniques and subsequently teaching these techniques to incoming students.
I urge the selection committee to recognize her efforts and provide her with this award.
Open November 29th - December 8th
Cast your vote now! It is up to you to vote for the lab manager who you think deserves to receive a $1,000 grant. 
Limit 1 vote per person, per day. 
Want to give your favorite candidate a boost? Share on Instagram, X (Twitter), and LinkedIn using #PTGBestLabManager.
The Award
Proteintech's Best Lab Manager Award recognizes those lab managers who go above and beyond the call of duty. Thank you to everyone who nominated their lab manager over the last few weeks to win a $1,000 grant to put towards their own research. Here is how it works:
1. Nomination period  |  October 9th - November 10th, 2023
Lab members can nominate their mentor during this period to win this award. When the nomination period closes, Proteintech judges will narrow down the selection and choose 5 finalists. 
2. Public Voting Period  |  November 29th - December 8th, 2023
At this time, our 5 finalists will be announced and it will be up to you to vote for who you think deserves to be named the Best Lab Manager 2023!
3. Winner Announcement  |  December 12th, 2023
---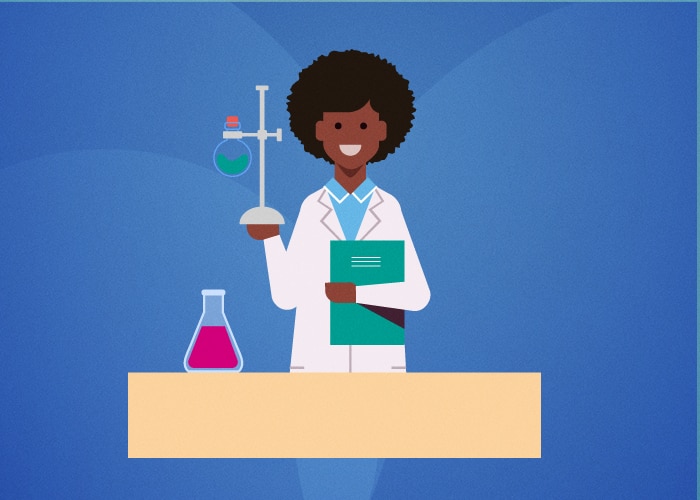 Blog
6 tips to being a great lab manager
Being a lab manager is not an easy task and it's about a lot more than just the science. Follow the link for 6 tips to help you be a great lab manager and better manage your time.
---
Congratulations to the previous winners of the Best Lab Manager Award!
Sonja Stenmark - Umea University, Sweden

"I am really grateful to my research group for doing this for me, the nomination as well as the support during the voting process. It is certainly a lifter of spirits in the dark winter. And to all of you working to support science out there; you are appreciated."

Otto Braeunling, Heidelberg University, Germany

"Winning this award is a wonderful surprise for me and this was only possible with the best lab team, which makes our lab an enjoyable place to work"
2018 Winner

"Kelley is by far the most efficient lab manager I have ever worked with. With over 25 years of experience being at the bench and managing large labs at the same time, Kelley knows what we need before we even ask her for it. Whether it is ordering lab supplies or picking her brain for input on our experiments, she is always willing to go the extra mile to help us out in the best way possible. A breast cancer survivor, Kelley has never complained about what life throws at her, or the very typical whining of postdocs in the lab. Her enthusiasm for our work is infectious, and she ensures that we perform our research to the best of our abilities. Her punctuality, integrity and organizational skills never cease to amaze us at the lab. I call her my "lab mom" and quite aptly as she takes care of all our needs. She is our rock in the lab! I hope that when I take on the role of an independent investigator, I can have someone as diligent, efficient and knowledgeable as Kelley as my lab manager. I wish I could clone her!" - Rushita Bagchi, University of Colorado
Clare McManus, University of Manchester, UK

"Clare is simply the lab manager you wish you had in your daily work and in case of emergencies. She has always been efficient and supportive, but then has been literally amazing in keeping the lab together after the fire which destroyed the Paterson Building where most of our lab research took place, she has kept going the extra mile to find alternative solutions and then to facilitate the relocation to the new building." - Sara Valpione, University of Manchester
Mary Skinner, University of Michigan, US

"Mary is an outstanding lab manager. She certainly goes beyond her required duties; whether it's organizing the lab freezers or organizing the mouse colony for 8hrs on a Saturday afternoon, Mary seems to be on call 24/7. She is a single parent to a pre-teen, yet the lab is always well-stocked and in OSEH compliance. Mary never complains about the typical whining and complaining of grad students and postdocs, rather she acts as arbitrator to try to come to a compromise that will allow everyone to do their research to the best of their ability. My goal is to have my own research lab with a lab manager as capable and efficient as Mary." - William Giblin, University of Michigan

 
---
Terms and conditions 
Only nominators from Universities and Research Institutions are eligible to take part in this competition.

Nominees must be lab managers based in a University Institution or research lab in the US, Canada or Europe.

All winners agree to the use of their names and likenesses in publicity without notice or any additional compensation, except where prohibited by law. By entering this contest, the winners acknowledge that Proteintech has the right to publicize and broadcast their name, voice, and likeness, the fact that they won, and all matters incidental thereto. These activities may include the following: An interview, featuring in the Proteintech blog/website, and associated press releases.

The deadline for entries to be submitted is November 10, 2023. Any applications submitted after this date will not be eligible. Nominators can only enter one nominee. Any further entries will not be eligible. Nominators must complete the application form in full.

The winner will be decided by a public voting process once Proteintech Group has shortlisted the entries. The shortlist of nominees will be made at Proteintech Group's discretion.

The $1000 award (or local currency equivalent) will be paid to the University laboratory or Research Institution to support the research of the awardee.

The prize will not be awarded to employees of for-profit organizations (i.e. biotech or pharmacological companies).

By submitting this application, you agree to receive information from Proteintech. Your information will never be sold or used by a third party.

Proteintech has the right to terminate this award at any time during the process.

During the voting process, each participant may only vote once per day.
---
lab manager
/lab ˈmanɪdʒə/
noun
plural noun: lab managers
a person that holds our labs together.
a person in charge of budgeting, handling copious administrative responsibilities, writing grants, training new lab members, and making vital contributions to research.