How to be a great lab manager: 6 tips
Our advice to help you be a great lab manager and manage your time better.
---
Being a lab manager is not an easy task and it's about a lot more than just the science; it's similar to managing a small business. As if that's not daunting enough, often newly appointed lab managers get very little formal training on the management of people and lab budgets. The ability to organize your work and be a point of contact, a leader, and a supervisor are all essential lab manager skills.
Here are 6 tips to help you excel in your role:
1. Plan and organize lab stock
Develop a simple strategy for placing reagent orders and regularly keep an eye on lab stock. This will make day-to-day ordering easier and more efficient. It also means orders will be performed in the same way from individual to individual with consistent outcomes.
2. Maintain a good professional relationship with your PI
Your PI's role is to help you maintain a high level of accuracy, integrity, and productivity in your research. Keep your PI updated with the latest news from the lab, seek their advice if necessary. 
3. Regularly catch up and listen to your lab members
Taking time to listen is important; a lot can be learned from your lab members. Brainstorming sessions are a great way to encourage creativity and generate good ideas as a group. Working as a team also gives you a different perspective on your research than if you work in isolation.
4. Set aside some time for reading latest research and attending skills workshops
Make time in your schedule for reading and research; this is something often missed out by faculty members. Participate in skills workshops to stay up to date with changes introduced to the variety of lab techniques, research reagents and kits.
5. Hold regular lab meetings
Have regular (e.g. weekly) lab meetings to keep all members up-to-date with overall lab progress. Regular meetings are a great tool for brainstorming along with keeping the lab organized and focused on their goals. Regularly scheduled lab meetings will let you listen to your lab members' feedback and help resolve arising issues as a team.
6. Develop your people management skill
Being a lab manager isn't all about the science. Skills in people management, communication and leadership are equally important to ensure your lab runs as smoothly as possible. Articles like the ones below can help you improve in these areas.


Advice from experienced lab managers
Sebastián Morán Salama, PhD Bellvitge Biomedical Research Institute - IDIBELL Barcelona, Spain


"In my opinion, the basis of good research begins long before the scientific hypothesis is even considered, and effective laboratory management in aspects such as organizational or even economic, are the enablers of success. The key that has allowed me to carry out all this work is undoubtedly the standardization of our work and the global vision of it.


I think an effective laboratory manager should be results-oriented, but without neglecting the process and quality of the results. They have a global vision beyond their own task, which facilitates the transition to other phases of the project."

Cátia Moutinho, PhD Centro Nacional de Análisis Genómico (CNAG-CRG) - Barcelona, Spain

"Peace of mind and few concerns is the meaning of having a laboratory manager. What I love most about this position is the every-day professional challenge of  meeting managerial skills with  comprehensive knowledge of safety and lab procedures.

Empathy, flexibility and "problem-solving" skills are essential in a lab manager. This is because people usually come with complains saying that something does not work or it is missing. If we show them understanding, and (re)solutions, their mood will improve and ours as well."
---
---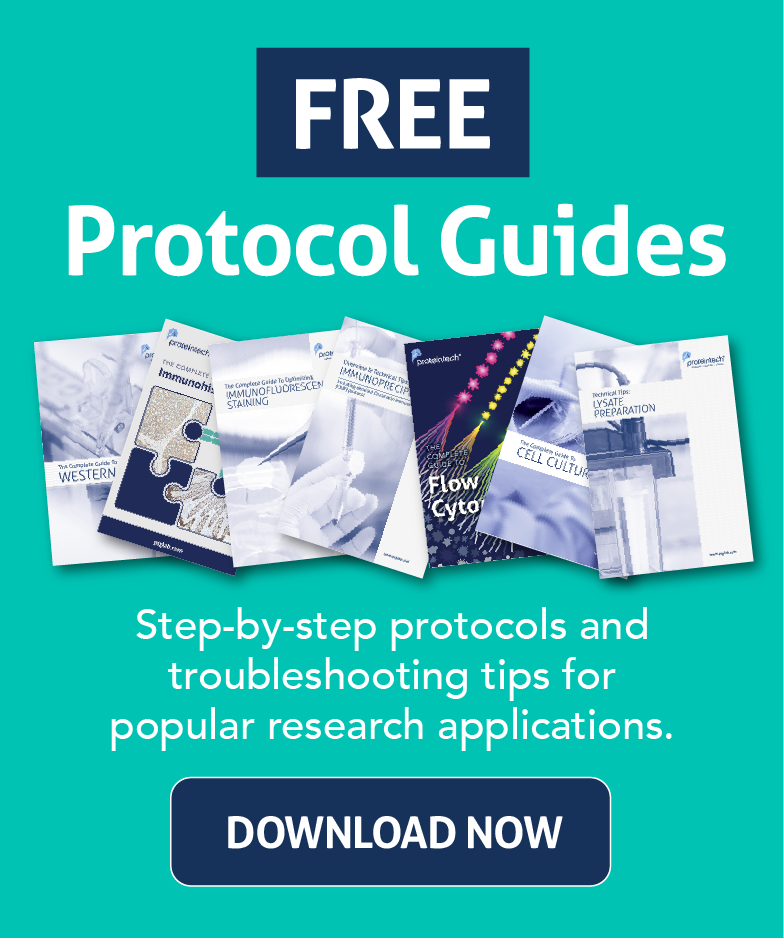 Related Content
CV writing for academia and industry
How fellowships can advance your scientific career
Transitioning from Academia to Industry
Support
Newsletter Signup
Stay up-to-date with our latest news and events. New to Proteintech? Get 10% off your first order when you sign up.