Best Lab Manager Award
---
lab manager
/lab ˈmanɪdʒə/
noun
plural noun: lab managers
a person that holds our labs together.
a person in charge of budgeting, handling copious administrative responsibilities, writing grants, training new lab members, and making vital contributions to research.
Proteintech's Best Lab Manager Award recognizes those lab managers who go above and beyond the call of duty. Thank you to everyone who nominated and voted for their Lab Manager. The Proteintech panel narrowed down hundreds of worthy nominees into the top five finalists. The overall winner was the finalist that received the most public votes...
Congratulations to our 2022 winner, Sonja Stenmark.
Sonja will receive a $1,000 scholarship and personalized notebook as a thank you for her outstanding contribution to the lab.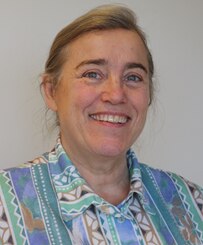 Sonja Stenmark - Umea University, Sweden.
"I am really grateful to my research group for doing this for me, the nomination as well as the support during the voting process. It is certainly a lifter of spirits in the dark winter. And to all of you working to support science out there; you are appreciated."
Sonja's finalist nomination:
"Sonja has been a part of the Wanrooij Labs for seven years and also works part-time for Johansson and Berntsson labs. She is much more than just a Lab Manager, having expertise in insect cell culture and protein purification. Sonja efficiently handles orders for four research groups and we can always count on her for our last-minute buffer demands. Sonja is the go-to person who gives guided tours of the department to the newbies, explaining all the dos and don'ts in the lab. She is also the fire and safety manager and point out the subconscious mistakes that people do in the lab; she even throws a fire safety quiz when you are least expecting it. When it comes to fixing something broken or damaged, Sonja is a tinkerer, almost always having the right tool to fix things. She actively arranges events to get us out of our lab routines and has an unmatched enthusiasm for teaching Swedish. Sonja is affectionate and veracious at the same time. She can comfort you with unbiased opinions on personal and lab matters. She is, without a doubt, the heart of our lab, and probably even of our whole department." - Namrata Chaudhari
---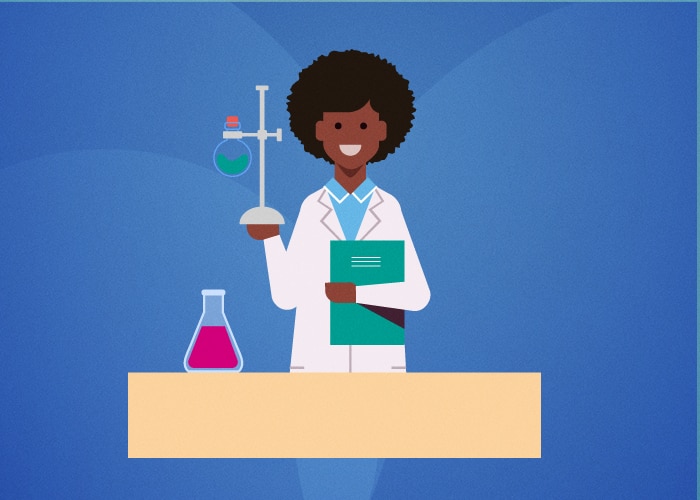 Blog
6 tips to being a great lab manager
Being a lab manager is not an easy task and it's about a lot more than just the science. Follow the link for 6 tips to help you be a great lab manager and better manage your time.
---
Congratulations to the previous winners of the Best Lab Manager Award!
Otto Braeunling, Heidelberg University, Germany

"Winning this award is a wonderful surprise for me and this was only possible with the best lab team, which makes our lab an enjoyable place to work"
2018 Winner

"Kelley is by far the most efficient lab manager I have ever worked with. With over 25 years of experience being at the bench and managing large labs at the same time, Kelley knows what we need before we even ask her for it. Whether it is ordering lab supplies or picking her brain for input on our experiments, she is always willing to go the extra mile to help us out in the best way possible. A breast cancer survivor, Kelley has never complained about what life throws at her, or the very typical whining of postdocs in the lab. Her enthusiasm for our work is infectious, and she ensures that we perform our research to the best of our abilities. Her punctuality, integrity and organizational skills never cease to amaze us at the lab. I call her my "lab mom" and quite aptly as she takes care of all our needs. She is our rock in the lab! I hope that when I take on the role of an independent investigator, I can have someone as diligent, efficient and knowledgeable as Kelley as my lab manager. I wish I could clone her!" - Rushita Bagchi, University of Colorado
Clare McManus, University of Manchester, UK

"Clare is simply the lab manager you wish you had in your daily work and in case of emergencies. She has always been efficient and supportive, but then has been literally amazing in keeping the lab together after the fire which destroyed the Paterson Building where most of our lab research took place, she has kept going the extra mile to find alternative solutions and then to facilitate the relocation to the new building." - Sara Valpione, University of Manchester
Mary Skinner, University of Michigan, US

"Mary is an outstanding lab manager. She certainly goes beyond her required duties; whether it's organizing the lab freezers or organizing the mouse colony for 8hrs on a Saturday afternoon, Mary seems to be on call 24/7. She is a single parent to a pre-teen, yet the lab is always well-stocked and in OSEH compliance. Mary never complains about the typical whining and complaining of grad students and postdocs, rather she acts as arbitrator to try to come to a compromise that will allow everyone to do their research to the best of their ability. My goal is to have my own research lab with a lab manager as capable and efficient as Mary." - William Giblin, University of Michigan

 
---
Terms and conditions 
Only nominators from Universities and Research Institutions are eligible to take part in this competition.

Nominees must be lab managers based in a University Institution or research lab in the US, Canada or Europe.

All winners agree to the use of their names and likenesses in publicity without notice or any additional compensation, except where prohibited by law. By entering this contest, the winners acknowledge that Proteintech has the right to publicize and broadcast their name, voice, and likeness, the fact that they won, and all matters incidental thereto. These activities may include the following: An interview, featuring in the Proteintech blog/website, and associated press releases.

The deadline for entries to be submitted is November 10, 2023. Any applications submitted after this date will not be eligible. Nominators can only enter one nominee. Any further entries will not be eligible. Nominators must complete the application form in full.

The winner will be decided by a public voting process once Proteintech Group has shortlisted the entries. The shortlist of nominees will be made at Proteintech Group's discretion.

The $1000 award (or local currency equivalent) will be paid to the University laboratory or Research Institution to support the research of the awardee.

The prize will not be awarded to employees of for-profit organizations (i.e. biotech or pharmacological companies).

By submitting this application, you agree to receive information from Proteintech. Your information will never be sold or used by a third party.

Proteintech has the right to terminate this award at any time during the process.

During the voting process, each participant may only vote once per day.