HEK293 expressed
Endotoxin-free
Animal-component free
HumanKine® recombinant human TGF beta 3 protein- GMP grade
EC50
0.01 - 0.2 ng/mL EC50
Specific Activity
>3.00 x 106 IU/mg
Species Reactivity
human,mouse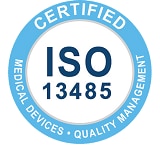 Cat no : HZ-1090-GMP
Synonyms
ARVD, FLJ16571, TGF beta 3, TGF beta3, TGFB3
---
---
Technical Specifications
| | |
| --- | --- |
| GeneID | 7043 |
| Species | Human |
| Expression | HEK293 |
| EC50 | 0.01 - 0.2 ng/mL EC50 |
| Specific Activity | >3.00 x 106 IU/mg |
| Purity | > 95% |
| Endotoxin | < 0.1 EU/µg |
| Accession Number | P10600 |
| Molecular Mass | 22 kDa, homodimer, non-glycosylated |
| Formulation | 50 mM NaOAc pH 3.7 + 1% CHAPS, See Certificate of Analysis for details |
| Species Reactivity | human,mouse |
Stability and Reconstitution
Stability and Storage
Product Form
Temperature Conditions
Storage Time
(From Date of Receipt)
Lyophilized
-20°C to -80°C
Until Expiry Date
Lyophilized
Room Temperature
2 weeks
Reconstituted as per CofA
-20°C to -80°C
6 months
Reconstituted as per CofA
4°C
1 week
Avoid repeated freeze-thaw cycles.
| | |
| --- | --- |
| Reconstitution | Briefly centrifuge the vial before opening. It is recommended to reconstitute the protein in sterile 4 mM HCl containing 0.1% endotoxin-free recombinant human serum albumin (HSA). |
GMP Quality Policies
HumanKine® GMP (Good Manufacturing Practice) recombinant proteins are manufactured and validated in accordance with ISO 13485 quality management system and is compliant with GMP.
Our GMP recombinant proteins are animal component free (ACF), xeno free (XF) and tag free (TF). Read more about these policies here.
Background
The transforming growth factor beta-3 (TGFβ-3) protein is found throughout the body and is required for development before birth and throughout life. TGFβ-3 binds to the receptor proteins on the surface of cells. This binding triggers the transmission of signals within the cell. As part of the TGF-β a signalling pathway, the TGFβ-3 protein helps to control the growth and cell proliferation. The TGFβ-3 protein is especially abundant in skeletal muscles and plays a key role in their development. The protein is also involved in blood vessels formation, regulation of bone growth, and wound healing (PMID: 25835445; 23824657)
Synonyms
ARVD, FLJ16571, TGF beta 3, TGF beta3, TGFB3