CD3 is a complex of proteins (gamma, delta, and two epsilon chains) that directly associates with the T-cell receptor (TCR) to regulate T-cell activation. The TCR-CD3 complex is responsible for recognizing antigens bound to major histocompatibility complex (MHC) molecules. Once TCR-mediated peptide-MHC binding occurs, the signal is transmitted to the CD3 complex, leading to intracellular signal transduction. CD3 is a pan-T cell marker for the detection of normal and neoplastic T cells.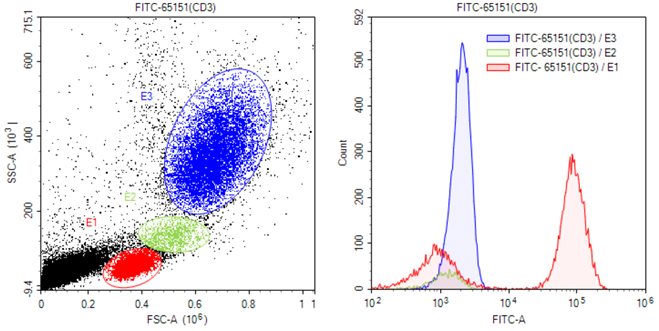 Figure 7. FITC-Anti-Human CD3 (FITC-65151, clone UCHT1) in flow cytometry.
0.1 mL human whole blood cells were surface-stained with FITC-Anti-Human CD3 (FITC-65151, clone UCHT1). Samples were then treated with red blood cell lysis buffer and were gated for analysis of CD3 staining. Cells in the lymphocyte (red histogram), monocyte (green histogram), or granulocyte (blue histogram) gates (E1, E2, E3) were used to compare CD3 staining.