GM-CSF: Granulocyte-Macrophage Colony-Stimulating Factor
GM-CSF – A modulatory cytokine in autoimmunity & inflammation
---
Granulocyte-macrophage colony-stimulating factor (GM-CSF) is important in inflammatory, infectious, and autoimmune diseases. It can affect various cell types by promoting the survival, proliferation, activation, or differentiation of various hematopoietic cell lineages, such as macrophages and dendritic cells (1).
GM-CSF is a homodimer extracellular polyprotein, mostly known as a hematopoietic growth factor and immune modulator. The lungs are the major source of GM-CSF, and the majority of pulmonary cells can synthesize this cytokine in response to various stimuli (2). GM-CSF stimulates the development of early erythroid megakaryocytic and eosinophilic progenitor cells (3). GM-CSF also stimulates stem cells to produce granulocytes and monocytes to cope with infection (4, 5).
Proteintech's Humankine® GM-CSF
Proteintech's Humankine® GM-CSF is made from HEK293 human cells, conferring authentic glycosylation and folding in addition to superior stability and activity.
Proteintech's Humankine® GM-CSF is produced in a human cell expression system in serum-free, chemically defined media (Figure 1). It has demonstrated a greater stability under cell culture conditions, making it ideal for the efficient generation of human type specific cells such as dendritic cells from peripheral blood progenitors. Recombinant Proteintech Human GM-CSF is a 15 to 36 kDa protein consisting of 128 amino acids, containing two intramolecular disulfide bonds and two potential N-linked glycosylation sites (Figure 2).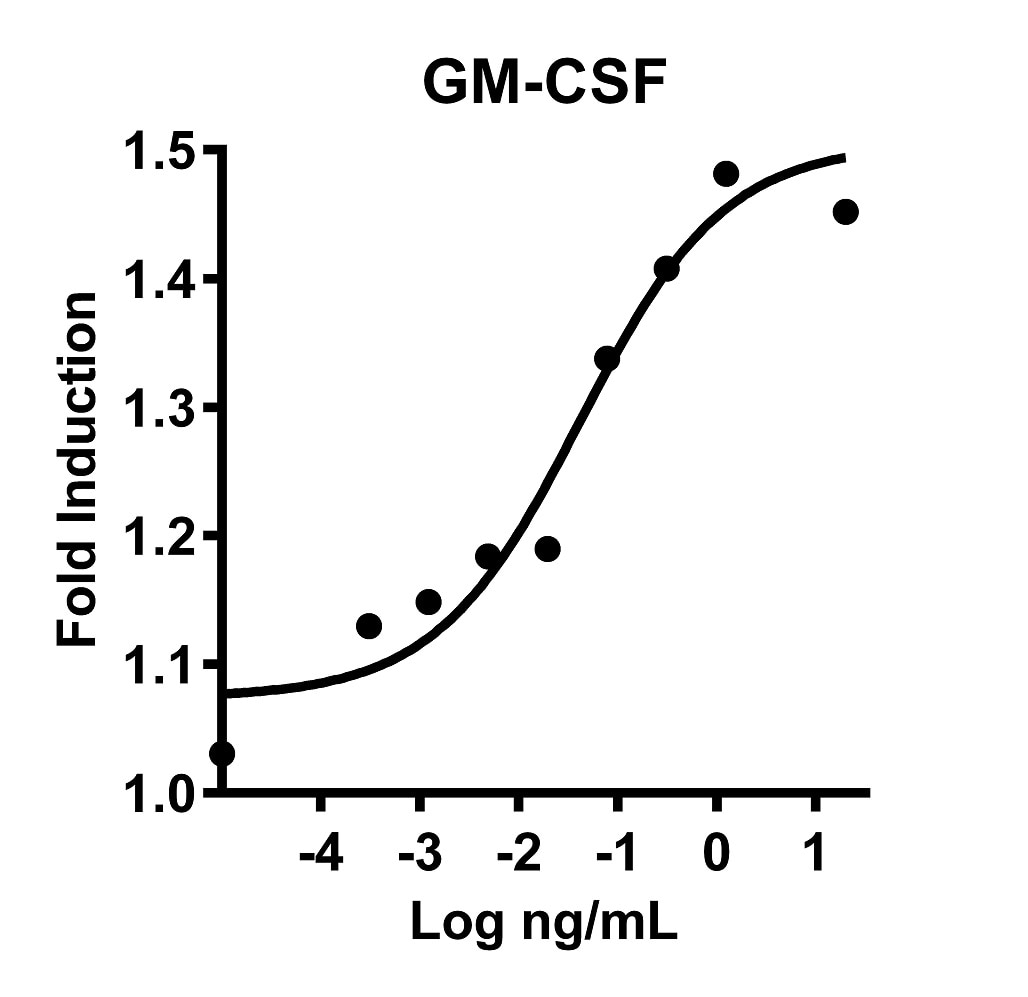 Figure 1. The activity was determined by the dose-dependent stimulation of the proliferation of human TF-1 cells (human erythroleukemic indicator cell line) using a Promega CellTiter96® Aqueous Non-Radioactive Cell Proliferation Assay.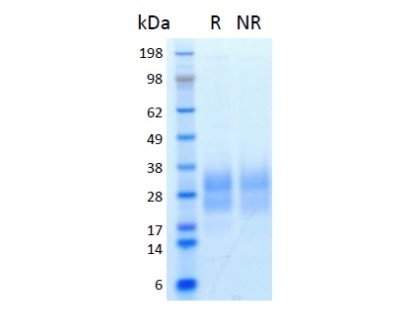 Figure 2. The protein was resolved by SDS-polyacrylamide gel electrophoresis and the gel was stained with Coomassie blue. R represents the reduced condition and NR represents the non-reduced condition.
---
GM-CSF role in leukemia and breast cancer - Proteintech's Humankine® GM-CSF
Proteintech's Humankine® GM-CSF was used in a study showing the potential treatment of juvenile myelomonocytic leukemia with a GM-CSF-neutralizing antibody and JAK2 inhibitors (6). Additionally, it has been cited in a phase 1 study for HER2-expressing breast cancer patients (7).
Little is still known about how GM-CSF production is regulated in T lymphocytes. Does GM-CSF produced by T cells play a role in regulating the differentiation and function of antigen-presenting cells? Even more importantly, can T cells respond directly to GM-CSF? Working with Proteintech's GM-CSFHumankine might help to answer such questions, in addition to making it possible to better define its further clinical applications.
---
Related resources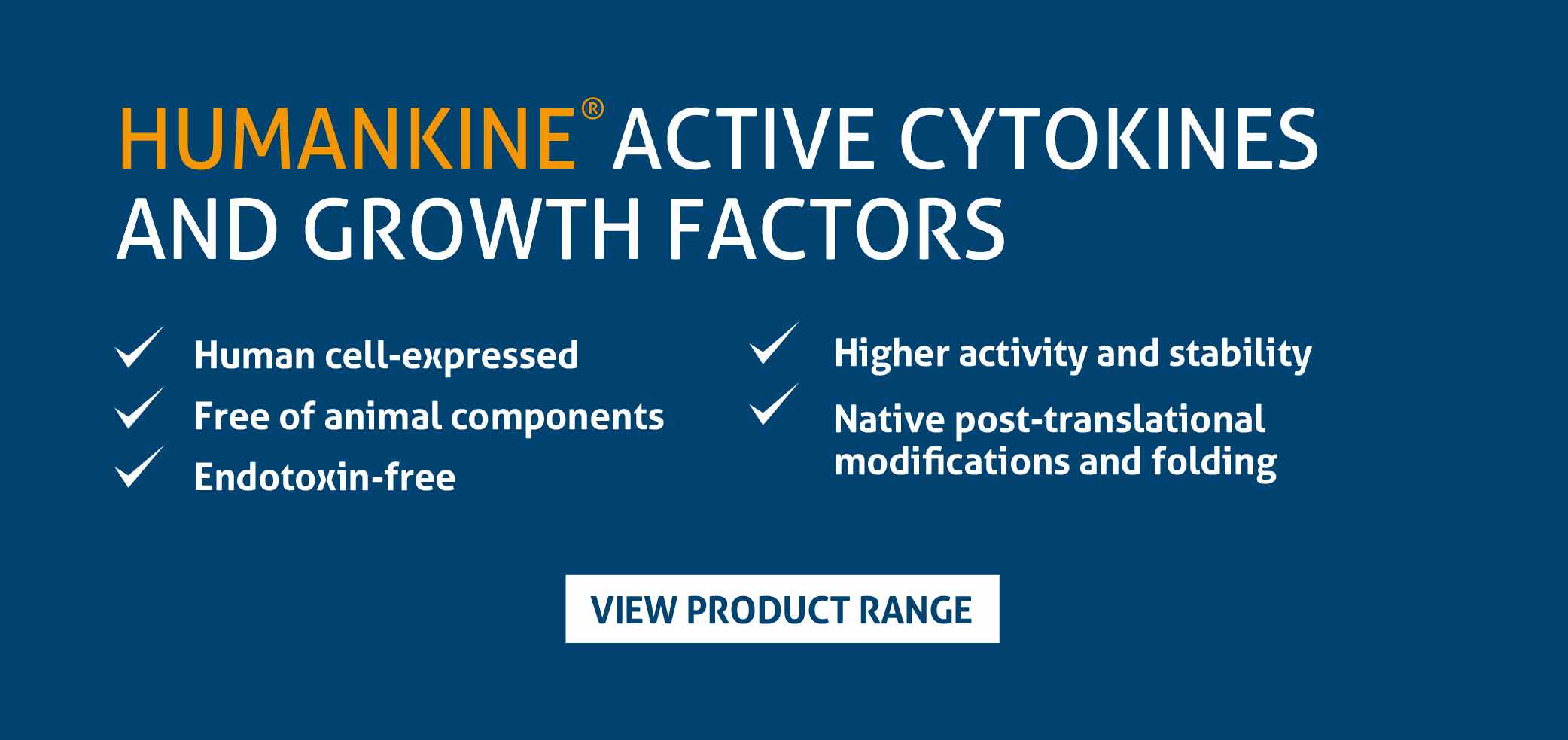 ---
References